Coloniale Golf Club
Monday, May 29
$120.00
Description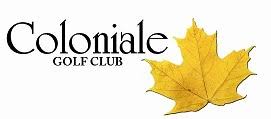 Coloniale Golf Club is an 18-hole Championship links style golf course located just minutes south of Edmonton in the Town of Beaumont.
Our course features 18 well-crafted holes playing up to 7,012 yards. It has been designed to be playable for individuals of all skill levels. An array of bunkers and large lakes are carefully set out to offer an enjoyable experience for all.
Available Tee Times for Monday, May 29
NOTE: A twosome is for 2 players with a power cart.
A foursome is for 4 players with Two Power Carts. All prices include GST.
Additional information
| | |
| --- | --- |
| Time Slots | 10:08 AM, 10:32 AM, 10:40 AM, 10:48 AM, 10:56 AM, 11:50 AM, 12:08 PM, 8:16 AM, 8:24 AM, 8:32 AM, 8:40 AM, 8:56 AM, 9:04 AM, 9:12 AM, 9:20 AM, 9:28 AM, 9:36 AM, 9:44 AM, 9:52 AM, 11:05 AM, 11:14 AM, 11:23 AM, 11:59 AM, 12:17 PM, 12:26 PM, 12:35 PM, 12:44 PM, 12:53 PM, 8:00 AM, 10:00 AM, 10:16 AM, 10:24 AM, 11:32 AM, 11:41 AM, 8:08 AM, 8:48 AM |