The Quarry
Monday, July 24
$130.00
Description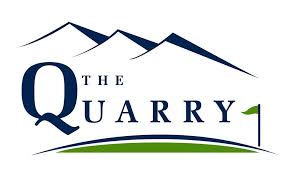 The Quarry, Edmonton's finest 27 hole golf destination, is nestled along the North Saskatchewan river in North East Edmonton. The Quarry boasts 27 holes of championship golf with yardages ranging from 5100 to 7600 yards.
Available Tee Times for Monday, July 24
NOTE: A twosome is for 2 players with a power cart.
A foursome is for 4 players with Two Power Carts. All prices include GST.
Additional information
| | |
| --- | --- |
| Time Slots | 10:00 AM, 10:09 AM, 10:18 AM, 10:27 AM, 10:36 AM, 10:45 AM, 10:54 AM, 11:03 AM, 11:12 AM, 11:21 AM, 7:54 AM, 11:30 AM, 11:39 AM, 11:48 AM, 11:57 AM, 12:06 PM, 12:15 PM, 12:24 PM, 12:33 PM, 12:42 PM, 12:51 PM, 8:03 AM, 8:12 AM, 8:21 AM, 8:30 AM, 8:39 AM, 8:48 AM, 8:57 AM, 9:06 AM, 9:15 AM, 9:24 AM, 9:33 AM, 9:42 AM, 9:51 AM |